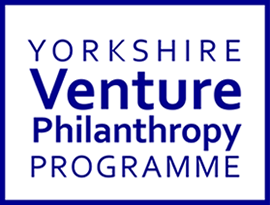 Friday 25th July, 12:30 – 16:30pm, Sheffield – FREE
Venue: Room 7138, Stoddart Building, Sheffield Business School
Would you like to know how attract more customers and develop a sustainable income?
If so then this seminar will show you how to harness marketing and communications to:
inform and engage with potential customers / clients;
raise your profile and awareness of what you do;
generate sales, increase income, boost your business.
The seminar covers how to produce a marketing plan that works. It considers lean and bootstrap marketing, social media, print, PR, advertising and generating word of mouth recommendations for cost effective results.
You will leave equipped with the skills to build your own marketing, sales and customer base into the future.
I'll be leading the seminar with Andi Stamp.
The seminar is for social enterprises who have already developed a clear business proposition or have started trading and wish to increase their turnover.
It is part of the YVP capacity building programme (which also includes events on the legal duties of contracts and employment and on intellectual property), run by South Yorkshire Community Foundation and hosted by Sheffield Hallam University.
When: Friday 25th July, 12:30 – 16:30pm, Sheffield – FREE
Where: Sheffield Business School, Room 7138,  Stoddart Building, Sheffield Hallam University. Location map.
Cost: Free