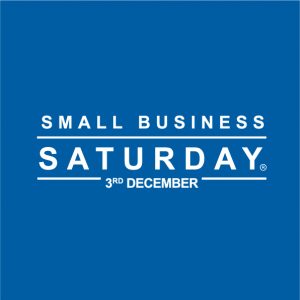 Today's Business Live radio show comes the day after the Sheffield Business Awards, attended by several hundred people. I left at around 1am and the party was still going strong…
My studio guest today was Maria Terry, co-owner of The Dress Circle (Dress Agency and hat shop) on Abbeydale Road. Maria bought the business a few years ago with her mother, Pat.
They are collaborating with other business-owners on Abbeydale Road on activities around Small Business Saturday. Have a listen to Maria in the podcast below to hear more about their plans – and about why she and her mother deided to buy the business, four years ago, with a combined age of 130 between them – and how they've developed the shop since then.
The show also covers Maria's experiences of marketing, increasing footfall, and xxyyy zz.
Podcast:
Timings:
0 – 4:44 introductions and updates, including the Sheffield Business Awards; proposals for Sheffield's Central Library to become a 5-star hotel (what do you think?); and the sale of Go Outdoors for over £100m.
4:44 – 17:21 Maria Terry – Small Business Saturday, collaboration, marketing and increasing footfall for small businesses
17:21 – 19:43 update about help and advice available from HMRC on record keeping, business advice, self-employment and tax – a series of webinars scheduled for tomorrow (3 December)
19:43 – 41:01 another chance to hear the recent interview with Tiina Carr of Brocco on the Park
41:01 – recap about Small Business Saturday; Westfield Health offering support to startup businesses; festive Christmas gift ideas from The Charity Bank; the Nesta Sharelab fund wants to support tech businesses that will create social impact in the collaborative economy; forthcoming events; National Tree Week; wrapping up
More about the Business Live radio show; if you enjoyed this podcast you can share it with the buttons below: