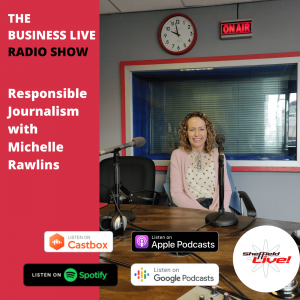 What springs to mind when you think of the media and journalists?
The profession is dedicated to gathering, assessing, verifying, editing and presenting facts, data, news, information – and stories.
It is, I believe, crucial to a democratic society. Journalists give voices to people and communities excluded from dialogue; hold power to account; expose miscarriages of justice; present information in the public interest. They inform, engage and entertain. Yet many people don't trust them.
Sadly it's easy to find bad and ugly practices in journalism. But most journalists don't enter their profession to exploit or abuse people. Most want to make a positive difference and today's guest, award winning Michelle Rawlins, shows the power of sensitive, responsible journalism.
Michelle is proud her articles help "many who otherwise wouldn't have a voice." A true-life story specialist, Michelle has 25 years of experience working for national newspapers, magazines and online publications. Her work has also created awareness of issues, led to changes in the law to better protect people and helped to raise thousands to support children needing surgery.
Michelle's empathy and compassion shines through every word she writes. It's loud and clear within this interview, too.
Michelle describes her motivations as a journalist: who she works with and why she does it. She has important advice for social enterprises and charities working with vulnerable people, who want to communicate their impact while protecting the dignity of their clients. And as an advocate for the reporters of tomorrow, Michelle (who also holds a journalism teaching post at The University of Sheffield) gives must-hear advice about how to create a career for the future.
I hope you enjoy this conversation with a fantastic journalist who cares deeply about the people whose stories she helps to tell.
Here's the podcast. Click the large arrow to play, or hover over the media player and click on the icon on the bottom right corner to download it.
You can also access it in Apple Podcasts, Stitcher, Google Podcasts, numerous other podcast apps or Spotify.
What Next: