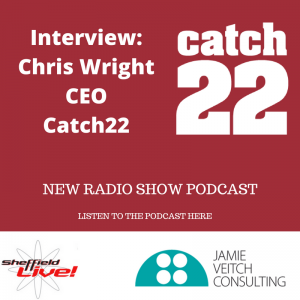 Catch22 traces its history back to 1788, the beginning of the enlightenment.
230 years later this social business delivers a wide range of public services up and down the country.
As a "cradle to career" organisation Catch22 supports children excluded from mainstream education, delivers justice services working in 24 prisons across the country, runs victim support services, supports children in need, and delivers employability and apprenticeship programmes.
Chris Wright, CEO of Catch22, describes the need for a relationship-based (rather than transactional) approach to the outsourcing and delivery of public services in this podcast, which coincides with the NHS's 70th anniversary.
He covers Catch22's own pivot from dependency on grants and 'soft' contracts to earning the majority of its income from 'hard' contracts.
Chris also talks about:
who should deliver public services nowadays, why – and how?
how Government should create the conditions to allow social businesses and small organisations to compete and to win contracts,
payment models for service delivery,
the perception of risk by commissioners and risk-management,
moving away from a paternalistic approach to public services to giving agency to people and enabling communities to take control and responsibility,
a more intelligent approach to commissioning,
how Catch22 has won contracts and advice for other leaders of social enterprises and businesses,
his own career journey, approach to leadership and inspirations.
Podcast:
Timings:
0 – 3:10 introduction and updates
3:10 Chris Wright – public service delivery
33:18 break, forthcoming events including Sharrow Festival, superheroes in Storrs Wood, the Kickov Festival, and more
37:13 Chris Wright – Chris' career journey, drivers, leadership approach and inspirations
48:22 – end (49:15) wrapping up
What next?
Check out the Catch22 website.
More about my Business Live radio show.
Chris is also featured within The Social Entrepreneur's Guide to Winning Tenders.
If you'd like details of new podcasts and enjoy reading useful, practical advice – delivered in an accessible, entertaining format, then you're welcome to join my free newsletter email list (if you're not already signed up). Just pop your details in below and look out for a confirmation email to click to confirm you want to join the list.