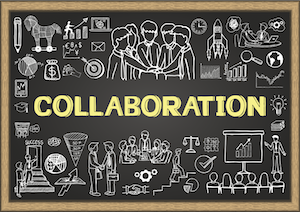 Today's Business Live radio show, broadcast on Sheffield Live radio this morning and available as a podcast here, covered collaboration between businesses and social enterprises, and heard about how the Sheffield Social Enterprise Network aims to support members in the city.
Interviewees on the programme today:
Laura Bennett of the Sheffield Social Enterprise Network; and Sara Hill of Opus Independents, Now Then, Mesters Works and Peace in the Park, both spoke with me at last night's Sheffield Social Enterprise Network event.
Laura talks about the purposes and objectives of the network – and Sara discusses its importance and benefits to social enterprises (and how the network can help to address challenges social enterprises face).
Then building on the theme of collaboration, an interview with Johnny Pawlik of Mantra Media; Emma Tinsley of Point 925 Jewellery; Sammi Sparke of Sammi Sparke Photography; Hugh Mann Adamson of LTBL Productions; and Jessica Gul of Steel City MUA covers a recent project they had all worked on together – to their mutual benefit. These business owners also gave some helpful advice for others in business and social enterprise.
The aforementioned project also involved Justin Rowntree of Silversmiths Restaurant, so the final interview in today's show is with Justin. He's recently returned from a Lands End to John O'Groats team challenge to raise money for Action Duchenne – and, like Hugh Mann Adamson, is involved in Sheffield SOUP too.
You can listen to the programme here (timings are below):
Timings:
0 – 10:13: Introductions, business and social enterprise news and comment
10:13 – 13:48: Laura Bennett
13:48 – 17:38: Sara Hill
17:38 – 42:58: Johnny Pawlik, Emma Tinsley, Hugh Mann Adamson, Sammi Sparke, Jessica Gul
42:58 – 55:11: Justin Rowntree
55:11 – end: wrapping up (music track at the end of the show, which was Neil McSweeney's London Road, removed from this podcast – but you can buy it from his website!)