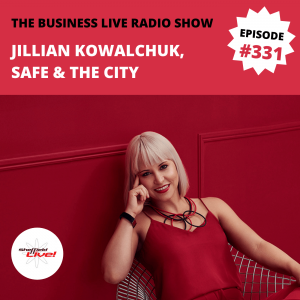 Jillian Kowalchuk is an award-winning entrepreneur, TEDx speaker and the founder & CEO of Safe & The City.
She launched this app in 2017 after a Google Maps route led her into a situation where two men threatened to assault her, which she didn't report believing her experience would not be taken seriously.
Since then Safe & The City has been downloaded by tens of thousands of people who use it to report their daily experiences, give community ratings for walking and public transport routes, and learn where nearby safe sites are.
It's a tragic indictment of our society that her app exists. We have much work to do to change attitudes and behaviours, eradicate harassment and achieve gender equality. And Jillian is clear:  victims of violence and of everyday harassment should not be responsible for solutions. Her app exists to crowdsource evidence and transparent data about the experiences and everyday harassment which continue to be rife for women.
We talk about how Safe & the City works and has expanded from covering London (and Berlin) to UK-wide.  Jillian also covers:
how men can be better allies to gender equality
campaigning in collaboration with others for misogyny to be treated as a hate crime
her work with the Department for International Trade's Global Entrepreneurial Programme Female Founders Advisory Board, and how to attract more international female talent to the U.K
her experience attracting investment, when VCs continue to invest into male-led teams more than those with female founders
tips for crowdfunding, having run two successful campaigns
the Female Founders Pledge
Also on this week's episode, details of five new funding opportunities for businesses and social enterprises.
Timings and links mentioned: